Atlanta's Best New Homes is the premier media destination producing the highest quality of digital content for Atlanta's audience of new homebuyers.
We create compelling digital content that engages consumers on every screen, using the powerful combination of our weekly television show, website, online videos, and social media to provide new homebuyers with the most comprehensive collection of new home communities, floor plans, new home inventory and related real estate information.
With Atlanta's Best New Homes as their constant companion, homebuyers can connect with top builders and developers on their choice of media platforms: Atlanta's Best New Homes TV, abnhtv.com, builder websites, and the major social media sites featuring our top-quality videos. As a result of this accessibility, Atlanta's Best New Homes offers our builder partners a unique way to strengthen and enhance their digital media plans, and new homebuyers an easy way to reach them.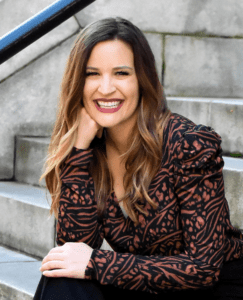 GREEG HOWARD – Host
Greer was the official in-house reporter for the Atlanta Braves for 6 seasons. Her TV hosting and reporting experience also includes The Weather Channel, Softball 360 (Fox Sports), Nascar 24/7 and Trackpass (CNN), the Host of NHRA's Full Throttle TV and a reporter for Atlanta Tonight (UPN). Greer also co-created and co-hosts a digital entertainment show called UnScripted with Beth and Greer. In addition to hosting, Greer has been featured in more than 100 regional and national commercials. And has been the official spokeswoman for Paramount Auto Group for many years. Behind the camera, Greer has 3 years of experience as a Production Coordinator at Turner Studios. Greer has a 6 year old son, Harrison. Loves wine, dark chocolate, barre class, fashion, her family and a good girls night out!